When Demolition is Necessary After Flood Damage in Oxnard
3/6/2019 (Permalink)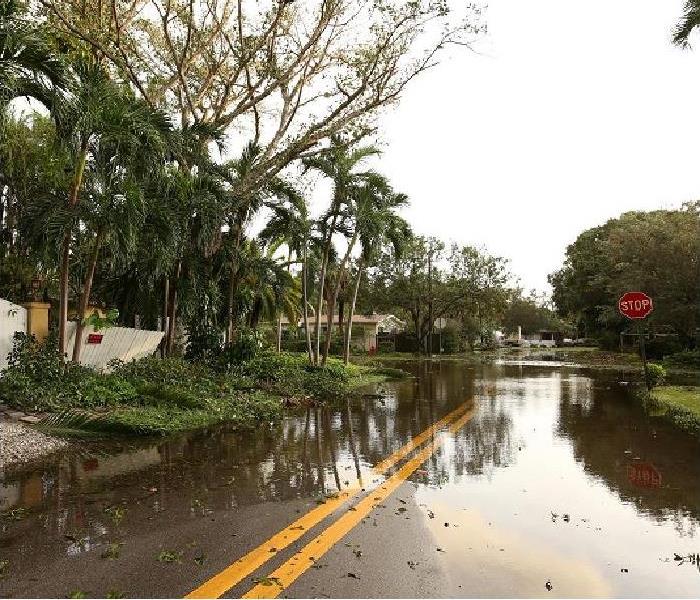 Depending on the amount of flood water, sometimes demolition is a necessary part of water damage restoration restoration.
Stubborn Issues You Are Likely to Face After Flood Damage in Oxnard
When a flood strikes Oxnard, you have little option but to wait for the water in the area to subside, extract the pools inside your home, and then do repairs. The cost of repairs depends on many factors including the intensity of the flood, or how long the water remains in the house. Although your focus may be on how to remove the water, other aspects of the process might be harder to address. Our professional restoration service helps combat these issues efficiently because of our advanced skills and experience.
Because of contamination and compromised structural integrity in some areas, repairing flood damage in Oxnard may involve demolition. Such teardown helps remove contaminants embedded in porous materials such as drywall. Removing materials soaked to the point of losing structural integrity is also essential. For example, insulation might lose R-value after a flooding incident. Such demolition requires proper care to avoid damaging other useful materials in the surroundings. Our SERVPRO technicians have a wide range of tools including rubber hammers, pry bars, crescent wrenches and molding lifters that ease the work and reduce the dangers of damaging other building materials.
Bad odors develop easily after a flooding incident. Most of the odor emanates from the soils and other contaminants deposited by the floodwaters and therefore disappear after cleaning. However, if the odor-causing agents penetrate deep into materials, it requires additional deodorization steps. Odors might also stem from moisture problems such as mold. Our SERVPRO technicians take definite steps to deodorize property effectively. After sanitizing all affected areas using OSHA approved cleaning agents, we check for moisture in different materials and dehumidify them. If the odors persist, we can use advanced equipment such as Ozone generators or ULV foggers to release agents that pair with the odor particles, destroying them.
Refinishing all areas affected by the cleaning, demolition or other restorative processes is essential but can be easily overlooked. Our SERVPRO technicians take all the necessary steps to restore affected areas to the preloss state including matching repainted surfaces to surrounding areas.
You can easily overcome stubborn problems after flooding with the help of a professional restorer. Call SERVPRO of Oxnard at (805) 984-2347 to assist you. We're Faster To Any Size Disaster.
Oxnard had its beginnings in the cattle industry. Read more here.