Why SERVPRO is Your Trusted Choice to Restore Fire Damage in Oxnard
10/29/2019 (Permalink)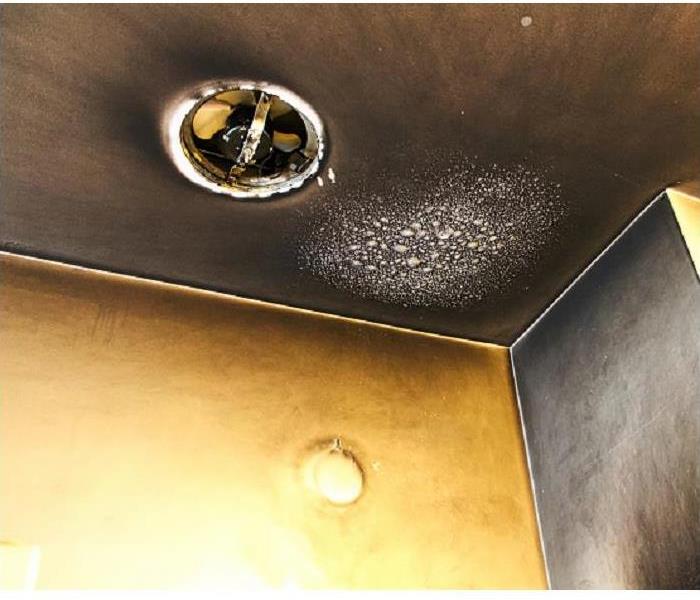 DIY efforts often come up short when trying to remove the smoke odor from fires. Call SERVPRO to restore your home today!
Why Trust SERVPRO to Handle Fire Damage in Your Oxnard Residence
Fire damage in Oxnard can happen because of many different reasons, including wildfires, and the stress that accompanies fire emergencies is challenging with which to deal. Cleaning up your fire-damaged home alone can be daunting. SERVPRO Fire & Smoke Damage Restoration Technicians (FSRTs) help you to tackle the problem. We are a premier restoration firm that offers comprehensive services.
After the unfortunate fire damage in your Oxnard home, our professional team can restore it to the preloss condition quickly. Challenging complexities accompany fire and smoke-damaged properties. Tried techniques, specialized equipment, and extensive experience qualify us to complete any fire restoration project. Once we get to your home, we can perform emergency services meant to prevent fire and smoke damage from causing further damage to your property. We also provide a safer work site for our restorers and prepare your home for mitigation and restoration work to start.
One of the difficult tasks you may have to deal with after a fire ruins your home is removing smoke odors. The pores in wood open up after the heat of the flames strikes. These pores close when the environment cools, but they trap noxious odors and toxins. Floating smoke particles can also become deeply embedded within walls, carpeting, wooden furniture, and flooring. Without expert treatment, the smoky scents can remain in your home for several years.
Advanced equipment can eliminate foul scents from smoke-damaged areas. Our technicians can help you deodorize odors in your property by using air scrubbers. These devices can eliminate airborne particles as well as gases and odors from the air. They draw dirty indoor air through a series of filters, capturing gases, particles, and scents and then return the clean air into the environment. Our team may also use deodorizing granules or pellets to eliminate the smells. These pellets have a mineral known as fuller's earth that acts as a sponge to absorb odors. We can place them in a shallow pan to deodorize a specific area.
Like most owners of fire-damaged homes, you may not want to hire several disaster restoration firms, project managers, and construction crews to restore your home when one company can handle it. We offer all-inclusive restoration services. Our SERVPRO team simplifies the restoration process by managing the initial cleanup work and reconstructing the affected areas. Working with a team that can complete the entire restoration project can help you save time and money.
When in need of a fire damage restoration services, do not hesitate to call SERVPRO of Oxnard at (805) 984-2347. We can make the fire loss appear "Like it never even happened."
More about Oxnard.